WRITE

YOUR REVIEW

We thrive to offer the best service to our students and clients, so we will be very glad to hear your feedback.
It might sound like a cliche, but my time at this school truly changed my life. The place is quiet, clean and comfortable. The teachers are wise, helpful and kind. The food is delicious! No one single class started late, changed or was cancelled. Every single issue and request from the students were attended by the members of the staff with a big smile. Joining the Yoga Teacher Training course has been by far the best decision I've taken in a long time.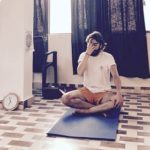 Sergio del Prado
Yoga Student
Amazing yoga course to introduce yourself in the yogi world. I will recommend this school as they have human values and lot of knowledge. All the teachers are always with a MASSIVE smile for us and listened to all our petitions.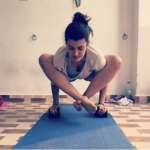 "
During my 200h YTTC in Dharamsala Sarvottam led our meditation classes, which I really enjoyed. He has a nice peaceful and calming appearance. We did different types of meditation so it was each time interesting and a pleasure. Thank you!
"
The valuable Meditation experience
★★★★★
"
I had some Meditation classes with Sarvottam ji in Dharamsala.He showed me the energy world and how to work on self with mediation and meditative asanas.It was one of the best experience from Indian Meditation Guru. Thank you so much! Will visit you again. Hari Om Tat Sat! Maria
"
Quality yoga education School
★★★★★
"
I Have completed my 200-hour yoga teacher training course from Mantra yoga Goa. I am highly impressed by the qualified yoga and meditation teachers and with their teaching methods and high standards at the beautiful and amazing yoga school.This is the best choice for all yoga learners who expects Healthy food, clean Accommodation, and quality Yoga education. Thank you so much! I had a really great time.
"
Best Ashtanga Yoga Teacher Training Goa
★★★★★
"
My experience with mantra yoga school was amazing. A Beautiful place to learn yoga. A place for those who love nature, healthy food and best yoga sessions. An authentic place to learn Ashtanga (Mysore Style ) Vinyasa yoga, Mantra Chanting, and other Interesting yoga sessions. No one can forget the funniest and most enjoyable laughter yoga session by master sarvottam. I recommend this place to all yoga enthusiasts.
"
Best Yoga Institute in Rishikesh !
★★★★★
"
Great Place To Learn Yoga The teachers are very knowledgeable and make everyday learning a pleasure..everyone at mantra yoga meditation school is so kind, caring and truly lovely.The food is not only perfect but delicious too. I would definitely recommend the yoga classes at MYM and I personally will return for further training or even have a yoga retreat. Thank you so much Thumbs up for this place .I highly recommend this yoga school .
"
Best Yoga teacher Training School
★★★★★
"
Ideal Yoga Classes It was truly one of the best experiences of my life to train and study in Mantra Yoga and meditation School . I've learned more than I ever thought possible over the course of my 200 Hour Yoga Teacher Training. The knowledge I gain about my self, life, and all the aspects of yoga is beyond value. The experiences I shared will remain with me for the rest of my life and I am so thankful for that!A great place for practicing yoga in Rishikesh, I was privileged to be associated with Mantra Yoga & Meditation ,
"