Ayurveda

Panchakarma Treatment Retreat

Enjoy the holistic benefits of the Ayurveda Panchakarma Treatment in Rishikesh - India
What is Panchakarma?
Panchakarma is a complete education to a new way of living. Ayurvedic therapies, applied in the traditional Ayurvedic method, will impact and transform the entire being. Panchakarma is a sophisticated process that includes specific Ayurveda and Siddha cathartic therapies to cleanse the body and subconscious mind of their emotional and physical garbage. These treatments are body friendly and natural. It consists of many forms of therapy designed to prevent or manage the disease, restore balance and ultimately rejuvenate the entire being. Although Panchakarma is used to treat serious and chronic conditions, it is also highly effective as a preventative treatment.It is a time-tested fact that the process of disease starts in the aura of a human being. This process is aggravated by not maintaining healthy lifestyle patterns. As a result, toxins are produced in the body. Our body by nature tries to get rid of these toxins. This defensive act of the body is considered to be a disease.
At Rishikesh Ayurveda -Panchakarma Treatment Center in Rishikesh India – we try to focus on Detoxifying your entire body, long-term ailments, Weight-loss and transform the entire being. As it is also highly effective as preventative treatment.
–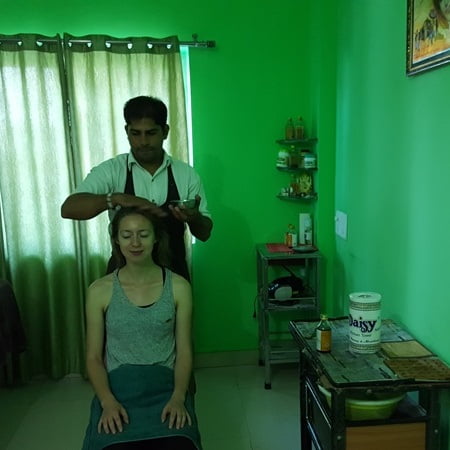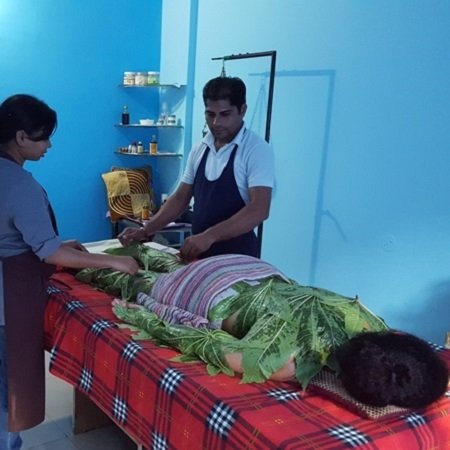 Panchakarma-Detox Treatment in Rishikesh
Our Panchakarma begins with the idea that three things are needed for us to live in our intended natural state: happiness, health, and a sense of inner wellbeing. In the hectic and stressful modern world, these three factors can easily be lost, leading not only to a lack of happiness or fulfillment, but also a whole host of mental and physical problems and illnesses.
Panchakarma (which can be translated from Sanskrit as "the five actions") is a program which helps to cleanse and rejuvenate both mind and body.Ayurveda Panchakarma treatment/therapy in Rishikesh or It is well known throughout India as a powerful method of self-healing, and, as such, is a simple yet effective form of therapy that many people find highly beneficial.
Panchakarma is a highly specialized and scientific form of ancient medicine. It is about various aspects such as healing, energy, kindness, compassion, cooking, music, beauty and colors.However, through the various therapeutic methods, we use in our Panchakarma program, you will be able to restore your body and mind to their natural state, detoxify your body, and bring balance to your system. Not only this, but you will also be encouraged to examine your lifestyle and make positive changes for the better, allowing you to go through your daily routine without letting the stresses and pressures of the world get you down.
Our Panchakarma program begins with a thorough consultation assessment, so that we can perfectly tailor our approach to each person's unique needs. We will then provide you with an individual timetable of lessons, therapies, and yoga sessions, so that you are able to tackle your personal obstacles to wellbeing and fulfillment. Whatever you are facing in your life, we will help you to tackle it head-on, and restore your health and happiness to their natural state.
MANTRA YOGA MEDITATION SCHOOL
Panchakarma

Receiving / Detoxification Package

A complete package tailored to your specific needs
Panchakarma is the cornerstone to the Ayurvedic management of the disease. Pancha Karma is the process which gets to the root cause of the problem and corrects the essential balance of 'Tridosha' in the body. Pancha Karma is not only good for alleviating disease but is also a useful tool in maintaining excellent health. Ayurveda advises undergoing Pancha- Karma for the cleansing of body toxins and achieving a balancing state of body, mind, and consciousness.
PANCHAKARMA

Panchakarma includes following therapy or combination of more than one therapy which lasts for about two hours every day depending upon the body condition of the guest and the period of the package.
Abhyangam,
Basti,
Shirodhara,
Pizhichil,
Kizhi,
Uzhichil
Udwardhanam.
Nasyam
Herbal steam bath,
Internal herbal medicine
PANCHAKARMA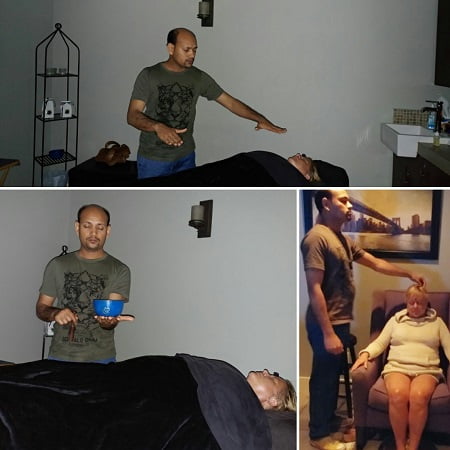 Cost of the package
7 days – 45,000 INR for single and 90,000 for couples
14 days – 80,000 INR for single and 155,000 INR for couples
The health packages will contain:
Any course of treatment will start with an initial examination by the Ayurveda doctor.
The initial examination will include the patient's case history, current living habits, pulse diagnosis and a physical check-up.
The elementary features of any course of treatment will be oil massages, herbal and purification treatments, yoga and meditation.
The precise treatment program will then be planned individually.
The same applies to the Ayurvedic diet plan.
Package plan and duration of treatment will be based on individual health condition.
What is included in the package?
* Consultation
* Pulse diagnosis
* Body type analysis
* Everyday treatment (1 or 2)
* One hour yoga everyday
* Accommodation with attached bath
* Everyday all three ayurvedic vegetarian meals
* One day lecture on medicinal usage of common spices and home remedies
* Written dietary advices at the time of discharge
* One day local sightseeing (applicable for 14/21 days package)
What is not included?
* Transfer from airport
* Any medicine during Panchkarma
* Any blood test
* Local conveyance
* More than two sittings of treatment
Daily common schedule
5 a.m. Wake up
6 a.m. to 7 a.m. Tea and morning walk
7 a.m. to 8 a.m. Yoga meditation practices
8 a.m. to 8:45 a.m. Breakfast
9 a.m. to 12 Noon Treatment session
12 Noon to 2 p.m. Lunch
2 p.m. to 4 p.m. Rest
4 p.m. to 6 p.m. Afternoon treatment session
6 p.m. to 7 p.m. Breathing exercise / Pranayama / Yoga Nidra / evening walk
7 p.m. to 8 p.m. Dinner
8 p.m. Onward Retire
MEET

OUR TEAM - AYURVEDA TREATMENT CENTRE IN RISHIKESH

You can rest in the knowledge that you are leaving your health in the very capable hands of our professional team.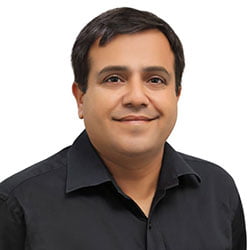 Dr Sachin Dua – Ayurveda Doctor Treatment Center Rishikesh
Dr Sachin Dua is a experienced Ayurveda Doctor in Rishikesh who leads the Panchakarma treatments in Rishikesh. Dr Dua was born in traditional Ayurveda family going back to centuries ago to Vaidya Ramasra Mal of Lahore tradition. He is equipped with the ancient knowledge of the healing properties of the trees and plants, that has been closely protected and guarded, and that has been passed on from generation to generation for thousands of years in his family. He completed his Ayurvedic Degree – Ayurvedacharya (BAMS) from M D University, India. This was followed by a Post Graduate Degree in Alternate Healing and a Diploma in Panchakarma. Integrating ancient wisdom of Ayurveda with current system, and drawing on a variety of techniques.
CONTACT

US

Feel free to reach out to us if you have a question or any additional information request about our services.
namaskar@mantrayogameditation.org
mantrayogmeditation@gmail.com
+ 1 7785817945
+91-9958672399