It might sound like a cliche, but my time at this school truly changed my life. The place is quiet, clean and comfortable. The teachers are wise, helpful and kind. The food is delicious! No one single class started late, changed or was cancelled. Every single issue and request from the students were attended by the members of the staff with a big smile. Joining the Yoga Teacher Training course has been by far the best decision I've taken in a long time.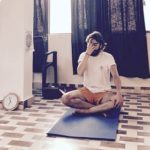 Sergio del Prado
Yoga Student
Amazing yoga course to introduce yourself in the yogi world. I will recommend this school as they have human values and lot of knowledge. All the teachers are always with a MASSIVE smile for us and listened to all our petitions.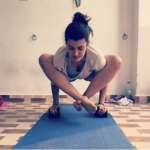 My understanding and appreciation of Yoga has broadened greatly. I would highly recommend this unit of study for all who have the desire to understand the joy that yoga practice brings to ones life and beyond.
Hannah Spencer
Yoga Student
As a teacher Hayden inspired me in the art of teaching and the desire to convey knowledge more than any other teacher in my life so thank you for that Hayden and I know you will continue to do the same in your unique way to others.
Jennifer Lawrence
Yoga Student
I've always been impressed with your deep knowledge of yoga as a science and a philosophy, and how this flows through your classes, and is passed on to the students on both an individual level and class level. I have always been encouraged by your calm assurance & find your teaching methods motivating.
Jerry Hansen
Yoga Student