Yoga Teacher Training In Goa
Yoga teacher training Goa at Mantra Yoga 24 days yoga course is designed for Yoga learners who comprehend that further education; practice and dedication are essential to carry on their individual development and superiority in teaching Ashtanga yoga primary & secondary series. The introductory yoga teacher course and classes are technically crafted by our professional yoga instructors and dedicated to yoga styles like Ashtanga Yoga, Vinyasa Yoga, Mantra Yoga and Vinyasa flow yoga. This is the best fit for Beginners and Intermediate yoga aspirants. If you are yoga teacher training aspirants then join and learn more about Vinyasa yoga teacher training in Goa ( RYS 200, Yoga Alliance, USA)
Our 200 hour yoga teacher training Goa program is an affordable yoga teacher training course in Goa. A residential yoga training is crafted to provide a unique and thoughtful experience of all facets of yoga comprising; Ashtanga Vinyasa yoga (Mysore & Led Style) 74 Asana (yoga postures), Pranayama (proper breathing), Meditation, Yoga philosophy, Anatomy, Teaching philosophy and Proper diet. The highly recommended yoga course is One of the Top rated yoga teacher training in Goa India.
200 hour Yoga teacher training in Goa at Mantra Yoga School is licensed with the Yoga Alliance USA at the 200 Hour level, so alumni can become an International certified yoga teacher. A special Ashtanga Vinyasa yoga teacher training Goa mainly focuses on alignment oriented art of teaching Yoga. The yoga training is based on Eight limbs of Yoga Patanjali, Ashtanga yoga Primary Series, Secondary Series, Vinyasa flow, Pattabhi Jois Mysore.
Our Ashtanga Vinyasa yoga teacher training in Goa teachings includes various assets and techniques that instruct pupils through their own expedition as an instructor, letting each alumna to materialize with a robust base of abilities and knowledge. Our 200 hour yoga teacher training in Goa, 24 Days with Instruction course, Yoga teachers is highly qualified not only in poses but also on the yogic track. You will study the more profound path of yoga through existing their way of life. You will be correctly directed and assisted from end to end the entire course along with you will be trained to initiate teaching Ashtanga yoga and Vinyasa flow Yoga classes with utmost care and self confidence.
200 Hour Yoga Teacher Training Goa – Facilities – Ashtanga Vinyasa Yoga Goa India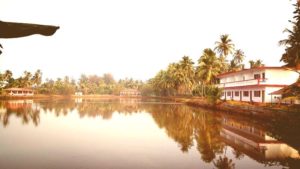 Yoga Teacher Training Goa :
What you can expect from our from our Yoga teacher training program ? at Mantra Yoga School Goa India
The Best Ashtanga Yoga Teacher Training Course in Goa covers Ashtanga Primary & Secondary Series in 24 Days.
*200 hour Yoga Teacher Training Course Begin with Vedic ceremony and course induction
*4 hours of daily yoga asanas multi style practice — Read the syllabus here 200 Hour YTT Dharamsala
*Applied anatomy lectures
* Philosophical discussions
*Meditation and self awareness practices
*Art of teaching yoga discipline
*Hygienic vegetarian food during weekdays
*Clean well ventilated wifi enabled accommodation
*Yoga Training Manual
MANTRA YOGA SCHOOL 200 HOURS TEACHER TRAINING IS INSPIRED BY AND STRICTLY FOLLOWS THE STANDARD AND GUIDELINES SET UP BY YOGA ALLIANCE U.S.A. TO VERIFY OUR SCHOOL'S ACCREDITATION WITH YOGA ALLIANCE PLEASE SEE link
SKILL LEVEL
*BEGINNER AND INTERMEDIATE – We do not evaluate your previous yoga experience and a uniform yoga program is adopted for all the practitioners.
COURSE DATES & FEES
200 Hour Yoga Teacher Training Goa – Schedule for 2019

-2020
DATE
PLACE
NORMAL PRICE
EARLY BIRD PRICE
BOOKING

SINGLE

COUPLE

SINGLE

COUP

01st Nov to 25th of Nov 2019

28th Nov to 22nd Dec 2019

07th Jan to 30th Jan 2020

04th Feb to 28th Feb 2020

05th Mar to 29th Mar 2020

Goa

Goa

Goa

Goa

Goa

Goa

$1500 Two Months Adv

$1400+ 4 Months adv.

$3000
If Booked
4 Months in advance = $1400
2 Months in advance = $1500
1 Month in advance = $1800If Booked
4 Months in advance = $2700
2 Months in advance = $2900
1 Month in advance = $3200Apply Now
DAILY SCHEDULE
*06.30 AM – 07.00 AM: Morning Pranayama, Meditation, Chanting & Kriya yoga
*07.00 AM – 09.00 AM: yoga asanas
*09.00 AM – 10.00 AM: Breakfast Time
*10.00 AM – 11.15 AM: Teaching Methodology
*11.30 AM – 12:45 PM: Applied Anatomy
12:45 PM – 02:45 PM: lunch and rest
*02.45 PM – 03:45 PM: Philosophy
*04:00pm –06:00 PM : yoga asanas
*06:00 PM – 07.00 PM: Meditation
ASHTANGA COURSE INCLUSION
*24 Nights stay – Start from Date of Arrival.
* 3 Meals from Monday to Friday Only – Saturday Only Breakfast.
*Course Manual
*Mat to practice
*Cleansing kit
*Props
*Yoga bag
Facilities Available at MANTRA Yoga Teacher Training School
*24×7 hot and cold water supplies
*Comfy bedding, blankets, mattress, sheets and pillow to the students.
*Laundry service against payment
*Fast WI-FI connectivity is available all over the premises.
*UV filtered drinking water is supplied.
*Well ventilated rooms – Single Private Room. (Student Guests are not allowed).
What is not Included:
Taxi pick up and drop – can be easily arranged against the additional cost
Yoga Teacher Training Goa – Location & Venue – Mantra Yoga School Goa
POPULAR PLACES AROUND
*Arambol Market –5 minutes driving distance
*Arambol beach – a short walk away from the school
*Querim beach – 20 minutes driving distance
*Sweet lake – 15 minutes walking distance
*Airport – 90 minutes driving distance
Railway station: nearest railway station is Pernem which is 32 minutes driving distance
Suggested Books to read:
Yoga Mala – K.Patabajois
4 chapters on freedom Sw Satyananda Saraswati
Yoga anatomy Leslie kaminoff / Key Muscles of Yoga by Ray Long
Asana pranayama mudra bandha by Bihar school of yoga
Meditation from Tantras by Bihar School of Yoga.
WHAT CAN YOU MORE EXPECT TO LEARN FROM OUR PROGRAM?
The Yoga for Beginner & Intermediate – Mantra Yoga Teacher Training program offers a full range program. That yoga teacher program includes:
Learn basic values of position with self assurance and clarity
Explore a posture and stresses on points in order to familiarize it to beginners in additions
Equips wisely sequenced classes
Learn breath consciousness to students
Learn simple healing alignments
Prime directed reductions & meditations
Learn overall principles of anatomy as they spread over to teaching yoga
Learn a student's body and make correct changes
Understand classroom principles and expertise
Understand relevant features of the business of yoga – insurance requirements for teachers, yoga association needs and marketing basics
200 Hour Yoga Teacher Training in Goa – Mantra Yoga – Arambol ,Goa India
Ashtanga

Yoga Teacher Training in Goa

200 Hour Yoga Teacher Training in Goa at Mantra Yoga School