WELCOME

TO MANTRA YOGA MEDITATION SCHOOL

Yoga & Meditation certified courses - Yoga & Meditation retreats - Ayurvedic Therapy & Treatments.
Rishikesh Yoga School Ashram
Mantra Yoga & Meditation School is an RYS 200, Yoga Alliance-accredited traditional yoga and meditation center in Rishikesh (India), with an additional office in Canada. Founded in 2016, we are built around the concept of imparting ancient Vedic wisdom to all those who wish to learn more about what yoga and meditation can bring. It is the first school which offers a combined yoga and meditation teacher training program in Rishikesh, so what you learn from us could help you start a whole new career!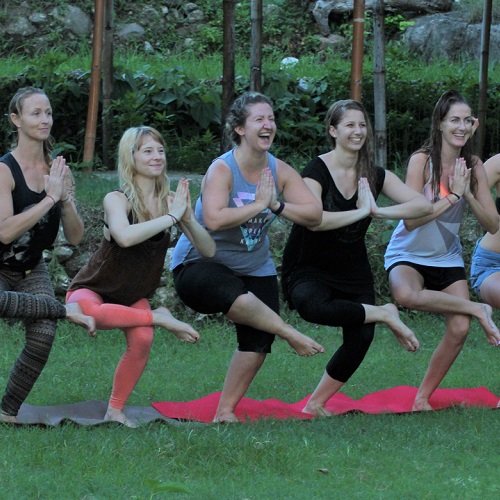 YOGA

TEACHER TRAINING COURSES IN INDIA

Yoga for Beginners - International Certification Yoga Teacher Training Courses in India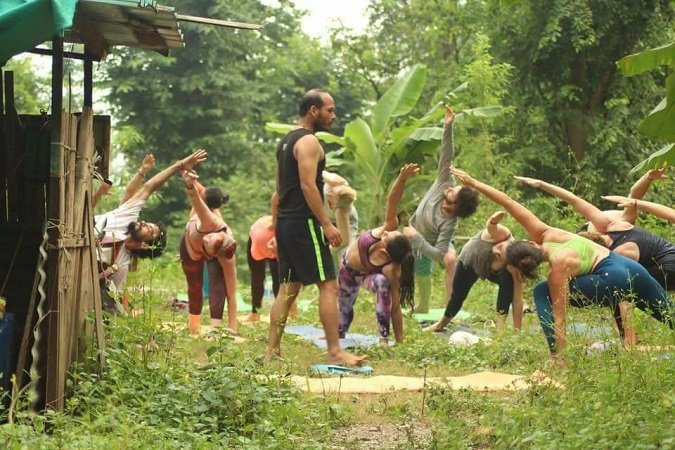 200 hour Yoga Teacher Training in Rishikesh
Standard Certified Yoga Teacher Training course for Beginners and Intermediate practitioners. 200 hour Ashtanga Vinyasa Yoga Teacher Training.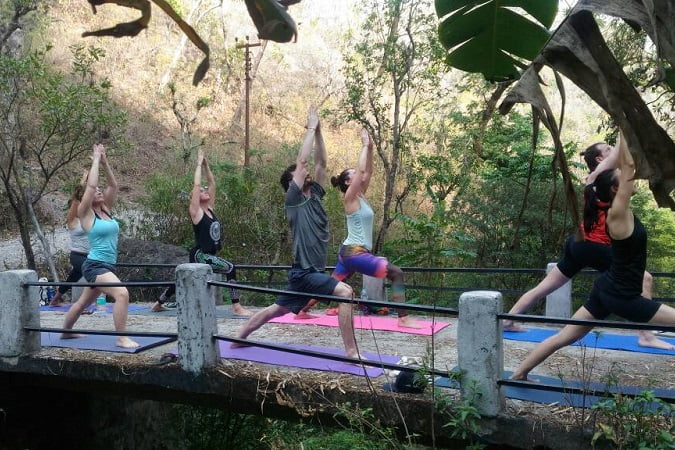 100 hour Yoga Teacher Training in Rishikesh
14 Days – 100 Hour Ashtanga Vinyasa Yoga Teacher Training. This is part of the 28 days – 200 hour Yoga Teacher training program imparted in the school.
MEDITATION

TEACHER TRAINING COURSES IN INDIA

Meditation Teacher Training Certification Courses In Rishikesh
300 Hour Meditation Teacher Training in Rishikesh
28 Day – 300 Hour certification program for beginners or advanced meditation practitioners who wish to become a meditation instructor.
100 Hour Meditation Teacher Training in Rishikesh
10 Day – 100 Hour meditation course for beginners & Intermediate practitioners who want to learn more about meditation and how to teach others to meditate.
YOGA

& MEDITATION RETREATS IN INDIA

Rediscover your soul by practicing yoga and meditation in a tranquil retreat in Rishikesh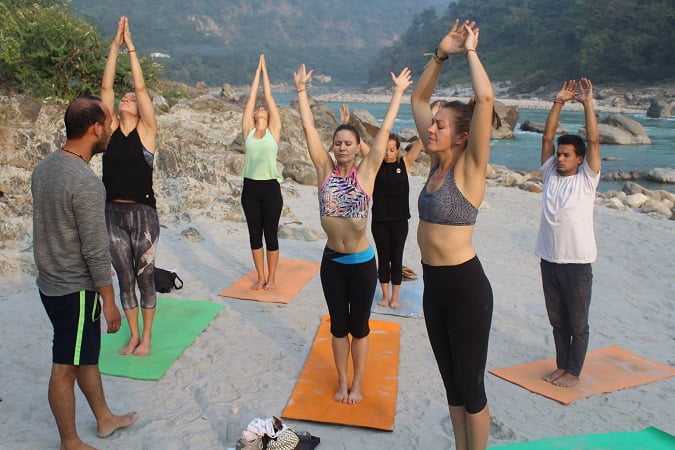 15 Days – Spiritual meditation training retreat in Rishikesh
15 Days Guided Meditation Spiritual training and 100 hour Yoga Basics Asana Retreat in Himalaya Rishikesh India.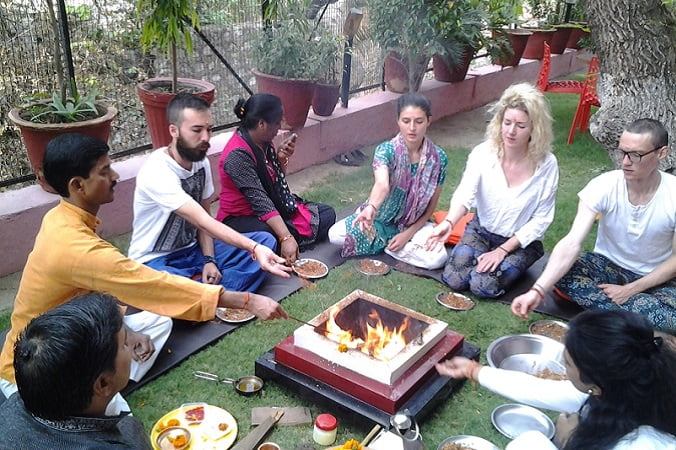 7 Days- Meditation for Beginner Course in Rishikesh
Specially designed 7 nights – 8 days course keeping in mind of the requirement of fresher yoga desirous students who wish to enter in yogic life.
AYURVEDA

RETREATS & TREATMENTS

Wide range of Ayurvedic services ideal to take care of your health.
Ayurveda Treatments – Free Consultation
We offer different Ayurveda Treatments as Ayurveda Massage Therapies in Rishikesh. First consultation with our team is free.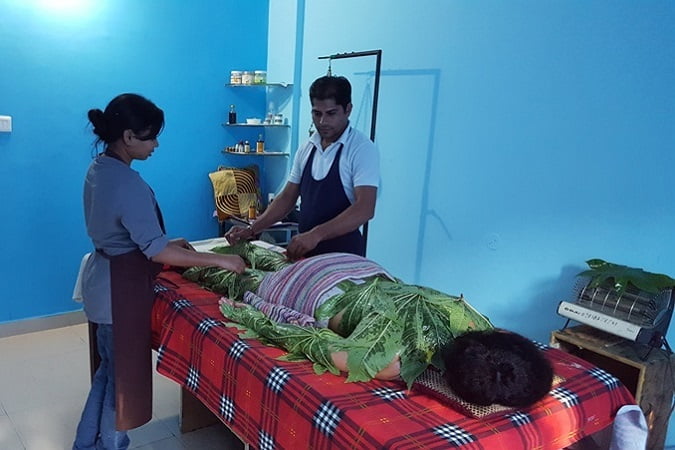 Ayurveda Panchakarma Treatment Retreat in Rishikesh
7 days or 14 Days retreats completely tailored to your needs.
MANTRA

YOGA SCHOOL SERVICES IN OTHER LOCATIONS

We offer yoga & meditation courses, retreats and Ayurvedic treatments in other locations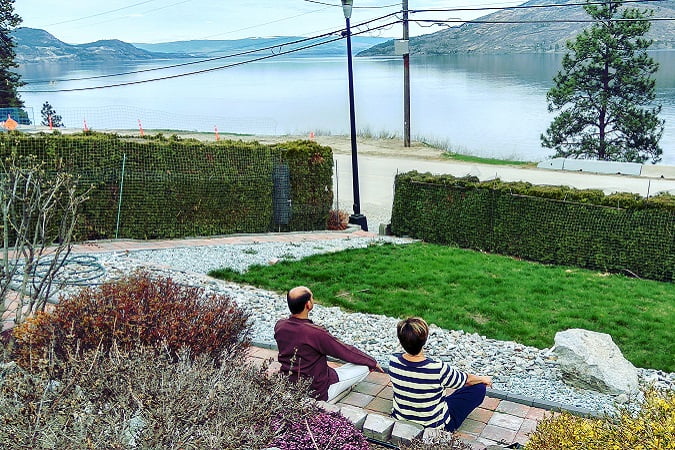 Mantra Yoga Meditation in Kelowna, Canada
Private or group Mindfulness Meditation, Vedic Meditation Class, Ayurveda Massage Therapy and Sound Healing.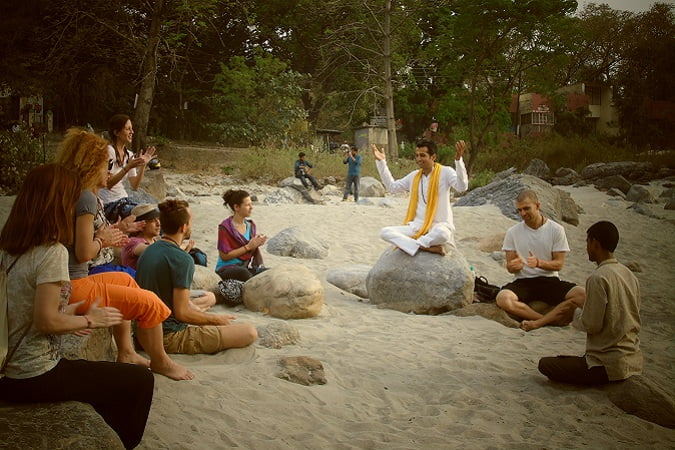 Yoga & Meditation Teacher Training Courses & Retreats in India
We also run courses and retreats in Dharamsala, Phokara, Manali and Goa
MANTRA

YOGA MEDITATION SCHOOL - FOUNDER & VALUES

Learn more about this unique and beloved school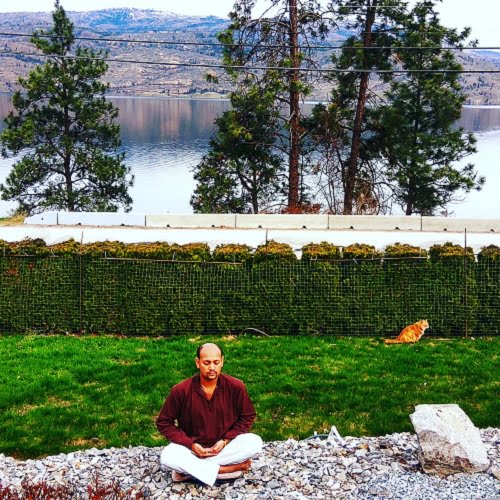 Our Founder
Sarvottam Kumar Pathak is a Yogi & Meditation Master, who founded Rishikesh Vinyasa Yoga School to pass his knowledge on to others. He is the senior director of marketing and a spiritual meditation instructor at the school, and is also a founding member of Meditation School Rishikesh – Shree Mahesh Heritage. His spiritual journey towards founding our centre began in 2006, when he first became involved in the Art of Living Foundation. Sarvottam holds a Business Management degree, and is a computer engineer by profession. His keen desire for intuitive knowledge drew him towards yoga and meditation. After continuously experiencing and sharing his Yogic knowledge of the wellness world, he began teaching in 2014, and continues to share his knowledge with disciples worldwide. He is from a Brahmin background, so spirituality is an integral part of his heritage. He has a keen interest and knowledge in Hatha yoga and the spiritual Indian Vedic philosophy.
Our Mission & Tradition
Mantra Yoga & Meditation is dedicated to:
Helping take yoga and meditation back to their ancient, traditional roots.
Realigning yoga teaching to fit within a modern, scientific framework.
Exploring the various applications of yoga in the hectic modern world.
Fulfilling all of the above goals by training spiritual guides and teachers of international stature.
There are thousands of pathways and methods of meditation known to the yogis. In recent years, a few of these have become popular. The Himalayan Traditional preserves the traditions and methodology from which these few are borrowed. It offers training within a comprehensive tradition, wherein all the thousands of methods are seen as a whole in their interconnected sequences of practices. Individuals from all spiritual traditions and all walks of life are welcome to come and participate.
We welcome you at Mantra Yoga & Meditation School at Rishikesh, India.